A quick promotional note about three events that I'm excited about — and will be speaking at — in the next few weeks.
First of all, if you're in New York City this weekend, I'll be speaking as part of a panel discussion at Gizmodo's Home of the Future. One of a series of awesome free talks, workshops, parties, and conversations being held inside a custom-built apartment filled with the latest domestic gadgets, tele-presence robots, and virtual entertainment, my panel is titled "Food of the Future: What We'll Eat Next."
Several of my fellow panelists should be familiar to Edible Geography readers: Miriam Simun, the artist behind Ghost Food and Human Cheese; Emilie Baltz, the food designer who created the world's first lickable ice-cream orchestra; and Saul Colt, from NYC's innovative Windowfarms LLC. Our moderator, Alissa Walker, is Gizmodo's Urbanism Editor—some of you may remember her as the fabulous lady behind the megaphone during Foodprint LA's foodscape walking tour.
The panel runs from 5-6:30pm, and it's free, but you should RSVP here. And, if the chance to listen to our thoughts on how we'll grow, buy, store, and eat food in the future isn't compelling enough, you'll also be able to sample Hop Tech 431, the beer of the future brewed by Brooklyn's own Sixpoint using a mysterious experimental hop (take a sip every time I mention refrigeration).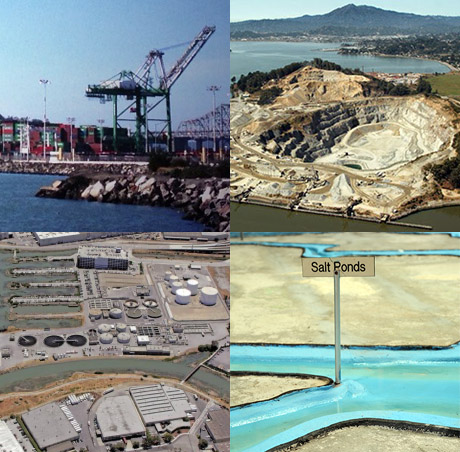 Next up is the MacroCity conference in San Francisco on May 30th and 31st, where Geoff Manaugh of BLDGBLOG and I have the daunting task of coming up with closing remarks after two days of incredible field trips and fascinating speakers looking at the "numerous, enmeshed layers of critical infrastructure that quietly hum in the background to make modern life possible."
Tickets are available here, with nice discounts for students and non-profits. Thanks to the generosity of the Bay Area Infrastructure Observatory, who are organising the conference, I have one "Basic Pass" available to give away to a lucky stranger; email me if you are that person! [Update: it's gone!]
And, finally, I'm extremely honoured to have been invited back to MCA Denver to participate in Re-Mixed Taste, a special tenth anniversary season of their legendary lecture series "featuring encore presentations of the best lectures of all time." As always, I am tormented by the fact I can't attend the entire series (who wouldn't want to go to a talk on Existentialism & Giant Vegetables, or Sigmund Freud and Machine Guns?), but, if you're in town, you can and should!
I'll be doing a new-and-improved version of my 2012 talk on artificial flavour, paired with the inimitable Geoff Manaugh on urban spelunking. It will, as always, be a lot of fun: tickets are available here.
Hope to see you at some or all of these — please do say hi, as there's nothing I like more than realising that the faceless, anonymous people I write this for are such clever and charming individuals in real life.