As part of the rather exciting line-up for the transatlantic speculative design fiction-fest that is the third annual edition of Thrilling Wonder Stories, I am delighted to be moderating a panel on future food.
IMAGE: Cricket Lick-Its enable you to fully appreciate the texture of edible insects; we will be sampling these on Saturday (photo via).
Thrilling Wonder Stories was founded in 2009 by Liam Young, of Tomorrow's Thoughts Today, and Geoff Manaugh, of fellow Future Plural site, BLDGBLOG, with a mission to explore social, environmental, and technological visions of the future and tease out their narrative and spatial implications.
The first two Wonder Stories events ranged with truly thrilling eclecticism through a wealth of both speakers and topics, from scientist and TED fellow Rachel Armstrong's plans to save Venice with bioengineered artificial reefs to novelist Jeff VanderMeer's complex mapping systems that keep track of the progress of fungal infection in his fictional city.
IMAGE: Home Mealworm Farm, designed by Monica Martinez.
In fact, regular readers might remember that last year I ended up speaking about wine labels, cow tunnels, sewer pigs, and the smell of the Moon alongside design provocateurs Dunne & Raby, whose Foragers project redesigns human digestion in order to redefine "food." (Video from Thrilling Wonder Stories 1 and 2 has been archived online here, for the curious.)
This year, the line-up is equally fantastic, with a full day program at the Architectural Association in London on Friday, October 28, followed by two jam-packed afternoons at Studio-X NYC, on both Friday and Saturday, October 28 and 29.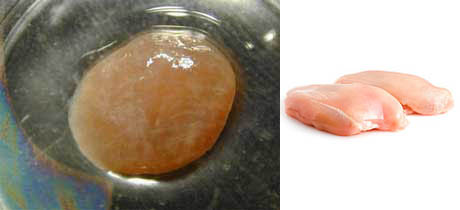 IMAGE: In-vitro meat and the chicken it is designed to replace.
For my panel (at 4:45pm on Saturday), I'll be joined by bioengineer Morris Benjaminson, whose work includes successfully growing headless, tailless fish in a petri dish for NASA; entomophagy advocate and CEO of Small Stock Foods, Dave Gracer; and Hod Lipson, evolutionary roboticist and part of the Cornell University 3D foodprinting team. Each is at the cutting edge of a food technology that could fundamentally reshape our diets, the food industry, and, ultimately, our planetary boundaries.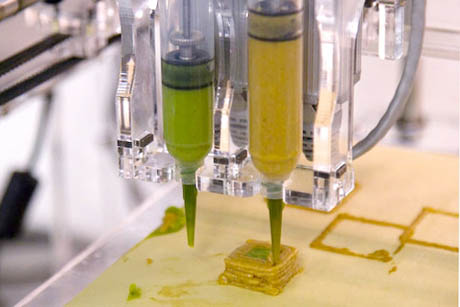 IMAGE: 3D foodprinting at Cornell University, photo via.
We'll be talking about how insect farming, culturing in-vitro meat, and domestic food fabrication actually work, as well as speculating as to how they might reshape our kitchens, cities, and environment. We'll also discuss cultural resistance to alternative proteins and foodprinting technology, the ethical issues bound up in our relationship to protein consumption, and how we might design new narratives that allow us to expand our understanding of what food is and could be. Finally, audience members will also have the chance to overcome some of that "eww" factor themselves with a "gateway bug" cricket lollipop or mealworm snack.
You can check out the entire program online here; watch the London livestream here; and RSVP to attend events in New York here. We'll also be tweeting (@wonderstories and @studioxnyc) and using the hashtag #tws3. I hope to see some of you there in person; if not, there will be video!